A/C SERVICES
Air Conditioning Services for San Antonio and surrounding areas.



Repair

A/C Services
Our highly trained technicians are ready to help diagnose and solve any Air Conditioning problem you may have. We specialize in all parts of the HVAC system, from duct work to motors, to coils, fans or thermostat issues. No matter the problem, we are here to solve it. Service calls are always FREE to our customers. You only pay for the repair if you choose to hire us. No trip charge or diagnostic fee; just honest solutions. We service all makes and models of air conditioning, including traditional split systems, ductless, Variable Refrigerant Flow (VRF), ground source and water source heat pumps, electric, gas and heat pump systems.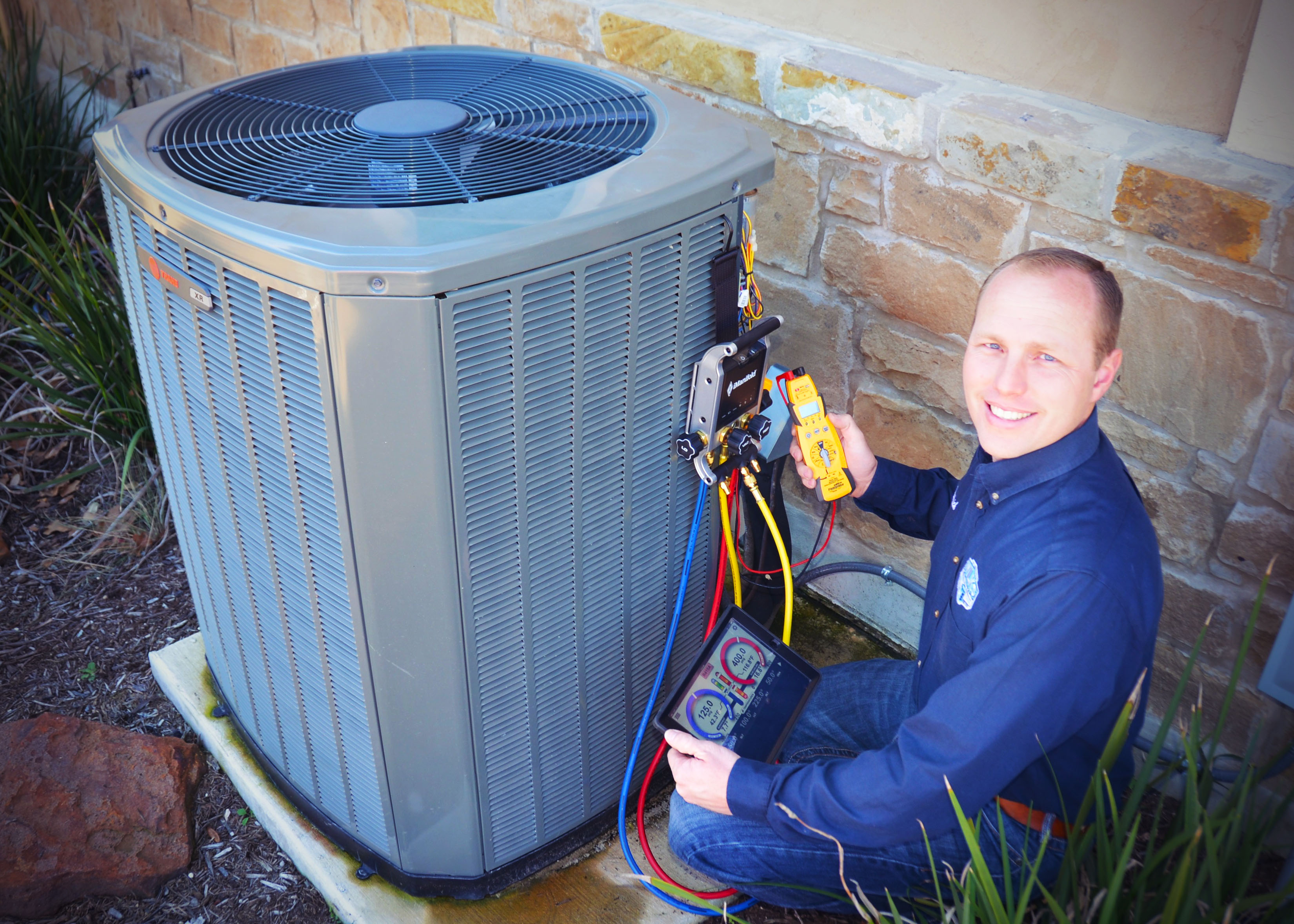 Maintenance

A/C Services
We offer The Worry-Free maintenance program that helps keep your unit running like it was designed to. Regular maintenance can prolong the life of your system, helping to prevent unexpected breakdowns or the need for repairs. Don't worry, we call you so you don't have to remember to schedule your Spring and Fall checks! Learn more about the benefits of regular maintenance here.
Replacement

or Installation A/C Services
When you are in need of a new A/C system, one of our Project Managers will walk you through the process of choosing the one that is right for you. They will perform a Load Calculation to accurately determine the right size for your home and provide you with a FREE estimate. Giving you all your options is an important part of the Air Conditioning Services we provide. We believe you can't make the best decision without knowing all your options.
What Folks Say About Wilks
---
I was very impressed with Thomas Pawlik of Wilks Air Conditioning & Heating. He came to assess my 23 year unit. Thomas was very knowledgeable and took the time to explain options from repair to replace. The installation staff was very professional & even cleaned out debris that other AC companies left in Attic. Also, Tom noticed and had corrected water heater venting that was incorrectly installed by different company that could have become a hazard. Go with Wilks!
---
---
The only company I recommend unreservedly in San Antonio! 

Wilks installed, and Daniel has serviced, our 4 Mitsubishi mini split AC's since 2012. Fair pricing, honest and professional work and they are just Top Notch ! Added uv lights to the units on their recommendation and they are great! 
Thank you, Excellent customer service experience, as usual.
---
---
We have used wilks several times and they have been professional and courteous always. They look for the best deals they can provide and they care about their clients as people versus paychecks. I had an AC emergency and they were able to accommodate me within two hours. My husband and I truly appreciated that. Our only regret is that we hadn't used them for all of our needs sooner!
---